Give students practice with vowel sounds using this short and long vowel word sort set.
This short and long vowel word sort contains five word sorts for your childen.
Add this phonics practice to a literacy center.
This is another free resource for teachers and homeschool families from The Curriculum Corner.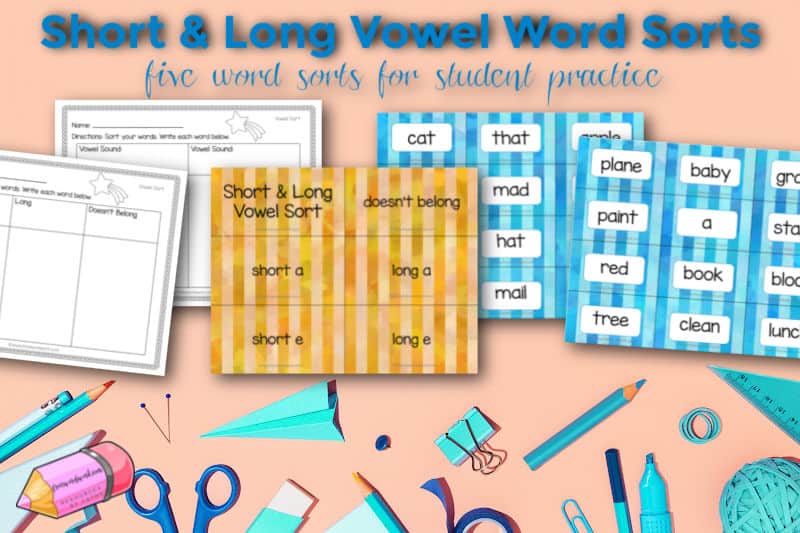 Addressing foundational reading standards
Helping students identify short and long vowel sounds is a part of the second grade foundational reading skills.
Here is the focus of the reading standard:
Know and apply grade-level phonics and word analysis skills in decoding words.
a. Distinguish long and short vowels when reading regularly spelled one-syllable words.
b. Know spelling-sound correspondences for additional common vowel teams.
c. Decode regularly spelled two-syllable words with long vowels.
d. Decode words with common prefixes and suffixes.
e. Identify words with inconsistent but common spelling-sound correspondences.
f. Recognize and read grade-appropriate irregularly spelled words.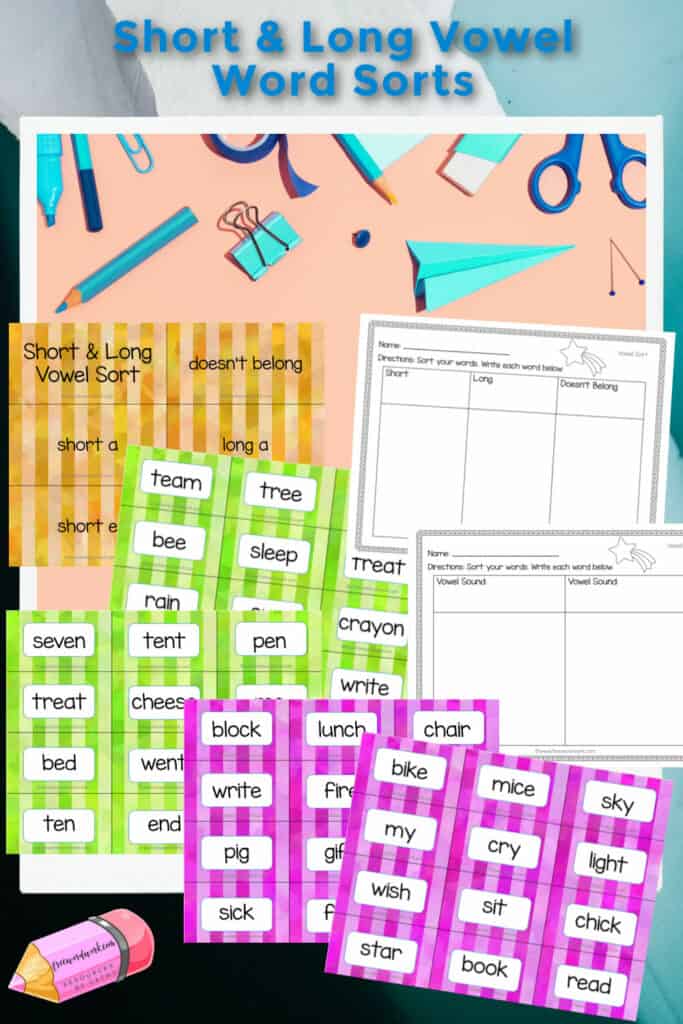 This Short and Long Vowel Word Sort
This download will give you five different word sorts.
The sorts are provided with a colorful background and with a white background. You will be able to print the colorful pages on white cardstock. If you are looking to save color ink, you can use the plain pages and print on colored cardstock. Simply print each set on its own color of cardstock.
After printing, laminate the pages and cut apart the cards.
Along with short and long vowel words, you will also find six cards that do not belong in the sort. When students are ready for a challenge, you can add these cards to the mix. They will then create a pile with the short vowel sound, the long vowel sound and a stack for words that don't belong with that letter.
You can download this free phonics activity here:
Thank you for visiting freewordwork.com! All of the resources provided are free for classroom and home use. Resources may not be sold or modified and sold. Please send me a message if you have any questions.