This winter sports booklet will be an engaging addition to your winter reading materials in the classroom.
Children will read and learn about different winter sporting events when reading this book.
This interactive book is designed to help children with reading and comprehension.
This is another free resource for teachers and homeschool families from www.freewordwork.com.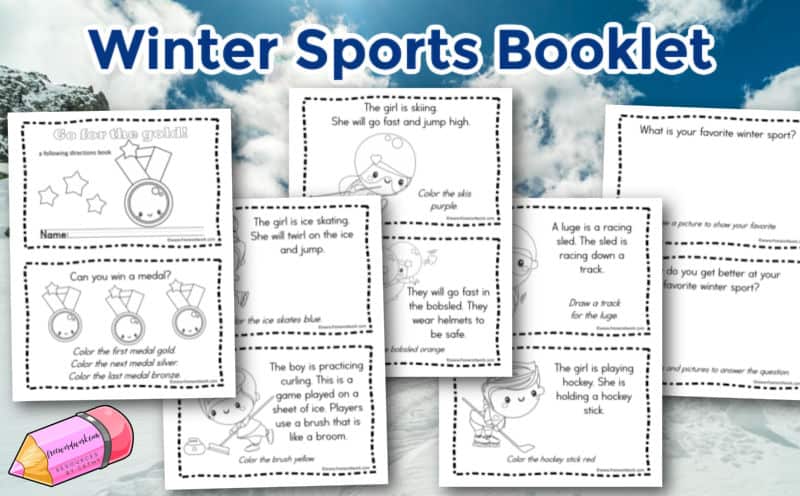 Winter reading
This booklet can become an engaging addition to your winter reading practice.
If you are looking for other ideas to help children learn about winter sports, you might want to have children find short videos of different sports on-line.
Some of the events students will read about in this book might be sports they have never watched. Allowing them to watch videos and look at pictures can help build connections.
You could also have students find other winter sports to learn about.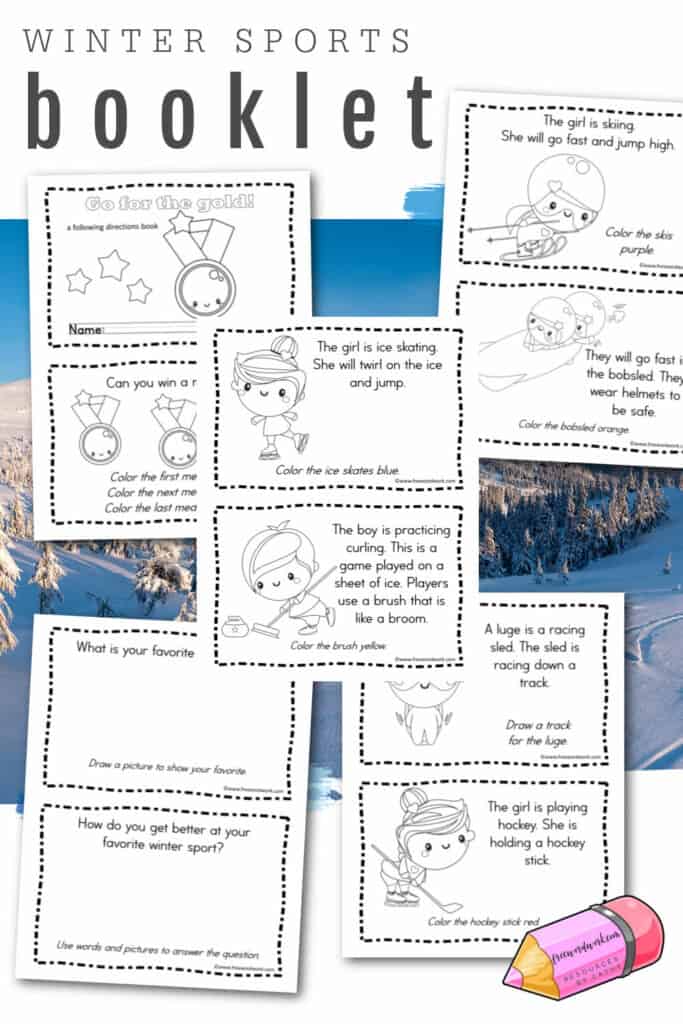 Winter Sports Booklet
This booklet will provide an introduction to different winter sports.
Children will read about the following events:
ice skating
curling
luge
ice hockey
skiing
bobsled
To assemble your booklets, you will first print front to back on regular printer paper.
Next, cut the pages in half, stack the pages and staple on the left.
Your booklets are ready for your readers!
Provide your students with crayons or colored pencils. As they read, they will follow the directions at the bottom of each page. These words have been italicized to separate them from the reading.
The second page in the booklet has a gold, silver and bronze medal. If students do not have a bronze crayon, you can suggest they use brown instead.
You can download this free booklet here:
Thank you for visiting freewordwork.com! All of the resources provided are free for classroom and home use. Resources may not be sold or modified and sold. Please send me a message if you have any questions.