This set of Arctic animals scrambled sentences is a fun addition to your winter literacy centers.
Your students will enjoy learning while unscrambling these Arctic animals scrambled sentences.
These have been created to fit into your study of the Arctic
This is another free resource for teachers and homeschool families from www.freewordwork.com.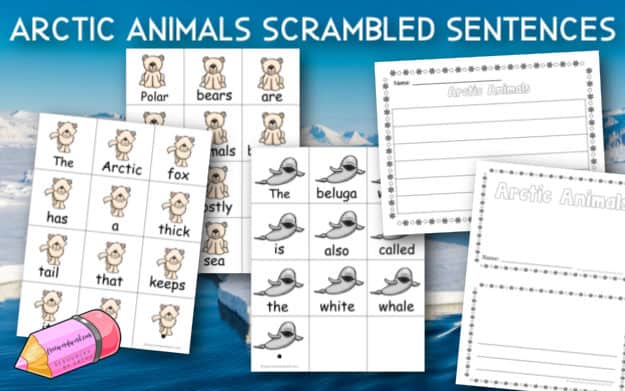 Focus on the Arctic
The Arctic can be a great topic for the winter months.
There is so much students can learn – from map reading skills to science topics.
Along with reading materials, you might choose to add in short video clips of animals who live in the Arctic. Just be sure you screen these first. You want to make sure the clips you show are not too intense for your age of students.
This would also be a great opportunity to focus on endangered animals and adaptations.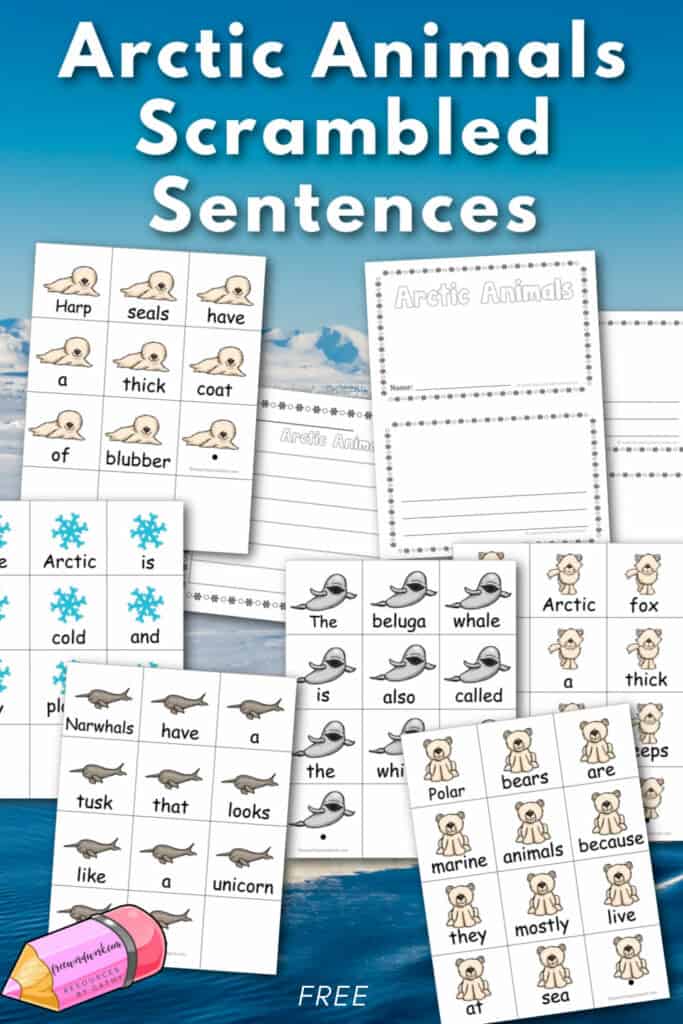 Creating your Arctic animals scrambled sentences
Begin by printing the sentence pages on heavy, white cardstock.
Next, you will want to laminate your pages for durability.
Finally cut apart and place in your storage container.
I've made the cards easy to sort by placing matching symbols on each page.
If you would like your students to record any of the sentences, you can provide a recording page for students to use.
There are pages for multiple sentences along with a booklet that students can use. The booklet gives students the opportunity to illustrate their work.
Of course, it's ok to just have students form the sentences and not spend time copying the words!
You can download this free center set here:
Need an option that includes explanations of each word? This list contains the meaning along with clues to help your students remember.