This free, printable wedding coloring & activity book will be a fun addition to your bridal shower or wedding celebration.
You can download this printable wedding coloring & activity book and print for your celebration.
This is another free resource for families from www.freewordwork.com.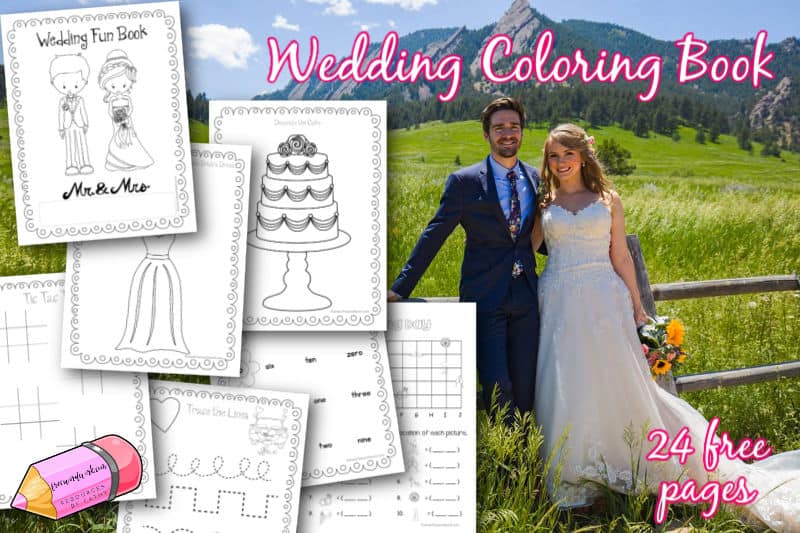 About this printable wedding coloring & activity book
This booklet is designed to help you create a fun printable for your special day.
To create your coloring books, you will print the pages you would like to use. You can choose to print front to back in order to conserve paper.
After printing, you will staple on the left side. You now have your coloring books ready to share!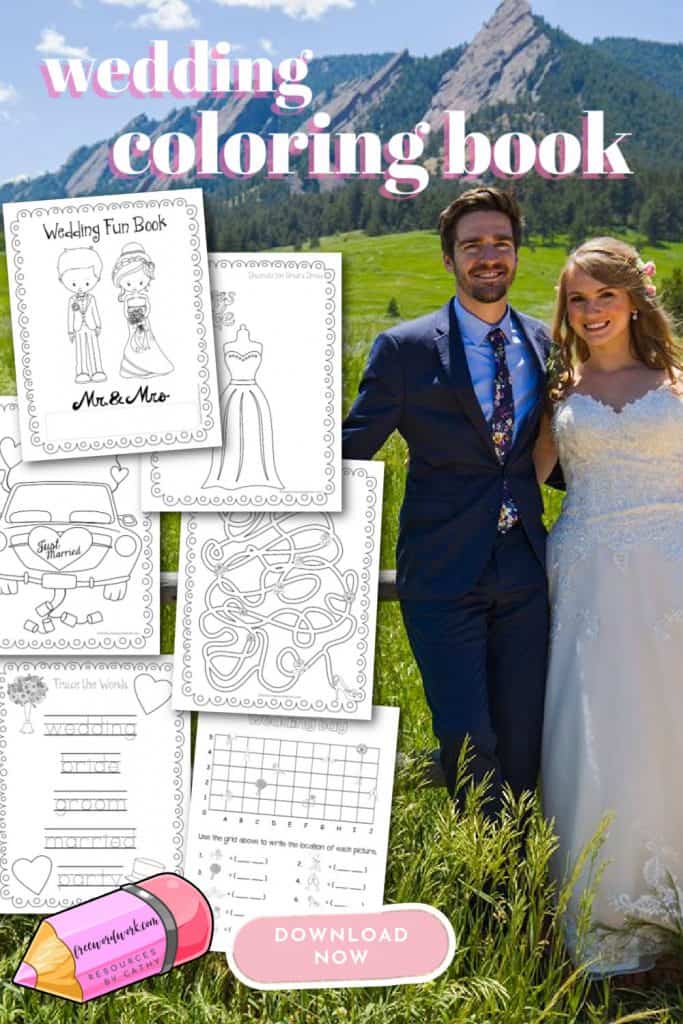 I first created this coloring book when my sister got married a couple of summers ago in Colorado. Obviously, from the picture above you can tell that it was beautiful!
While wedding planning, I decided it might be fun to create something unique for their wedding for the kids who were attending.
I came up with a coloring book similar to the one I am sharing here. I hope it adds a little fun to your special day!
You will find pages such as the following:
cover page
about me page
decorate the bride's dress
decorate the wedding cake
tic tac toe games
count the hidden pictures
maze
tracing activities
word search
lined pages for journaling
& more!
After creating your coloring books, be sure to add crayons.
These are so fun for a wedding reception, or even a bridal shower or other wedding event.
Children will think they are fun. Parents will be thankful for something easy to help entertain their children.
You can download this free wedding coloring book here:
Looking for other printables to add to these wedding activity books? You might like some of these:
Thank you for visiting freewordwork.com! All of the resources provided are free for classroom and home use. Resources may not be sold or modified and sold. Please send me a message if you have any questions.