This set of insect scrambled sentences can be used as a literacy center during your entomology study.
You can add this set of insect scrambled sentences to your study of insects in the classroom.
These are a fun way for students to learn about insects and work on sentence structure.
This is another free resource for teachers and homeschool families from www.freewordwork.com.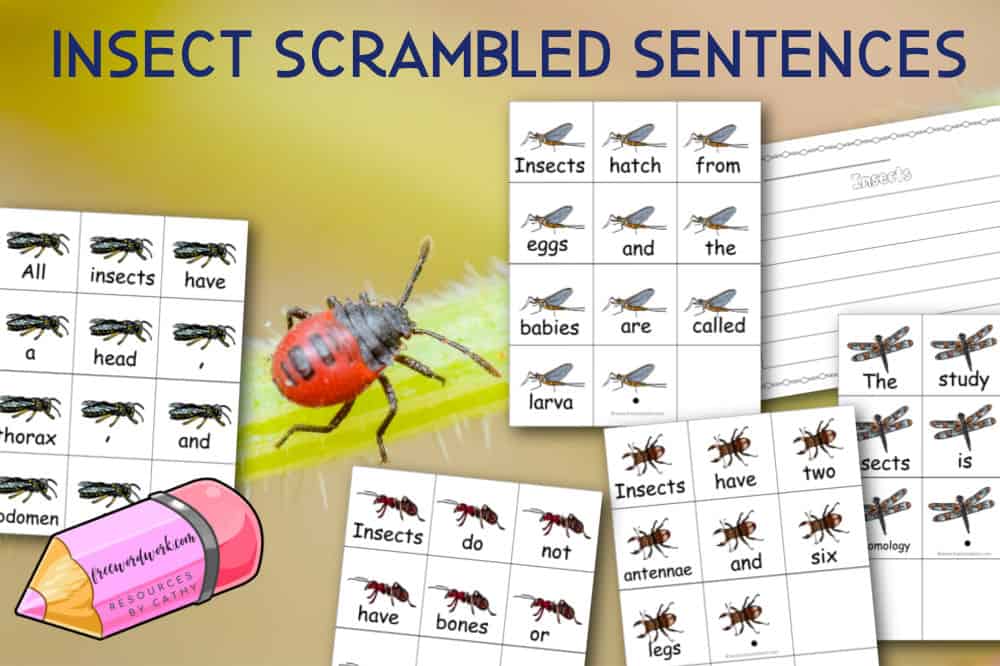 Learning about insects
Insects or bugs are a popular spring topic in the classroom.
It can be an engaging topic at a time when students are getting excited about the warmer weather and summer break.
Plus, it can give you many opportunities to get outside and explore.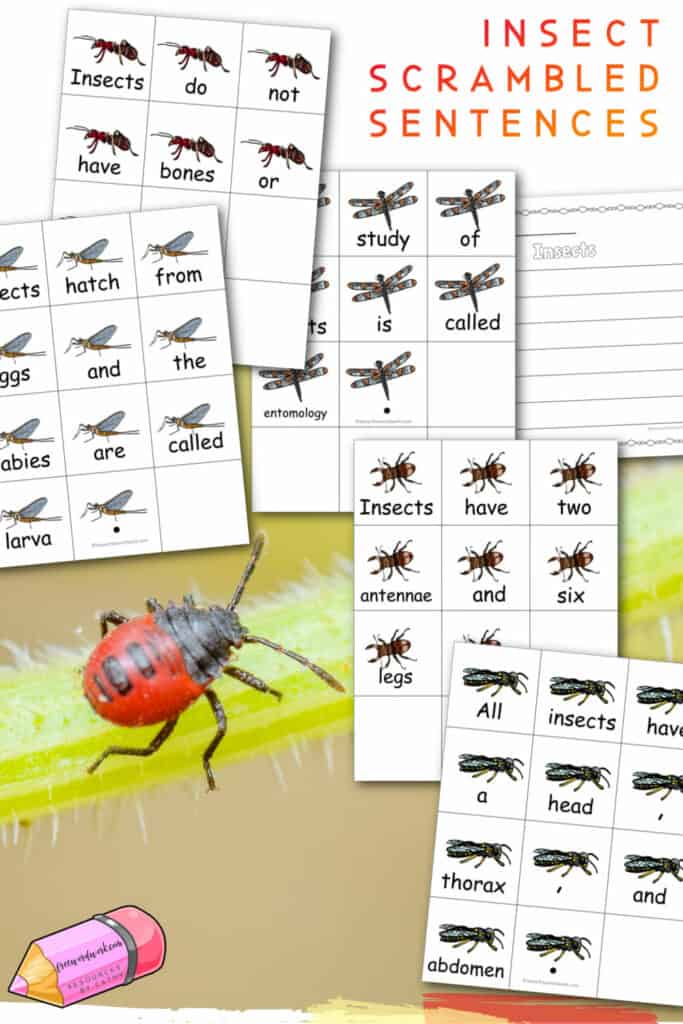 These insect scrambled sentences
You will find a total of five sentences for students to work on.
I have created them for easy sorting.
Each sentence contains the same insect picture.
To create your literacy center, print the sentences on heavy cardstock.
Next, laminate the pages for durability.
You can then cut apart the cards and your sentences are ready to go.
I have included a few different recording pages in case you have students who would like to write their sentences when they are finished.
The sentences are:
Insects do not have bones or backbones.
Insects have two antennae and six legs.
The study of insects is called entomology.
Insects hatch from eggs and the babies are called larva.
All insects have a head, thorax, and abdomen. (Take out the extra comma if you have not taught your students to use the Oxford comma.)
You can download this insect activity here:
Need an option that includes explanations of each word? This list contains the meaning along with clues to help your students remember.