This initial sounds cut & paste worksheet set contains 10 free worksheets for working on beginning sounds.
Help students work on identifying initial sounds with this free resource.
This cut and paste activity will be a great addition to your science of reading curriculum.
This is another free resource for teachers and homeschool families from www.freewordwork.com.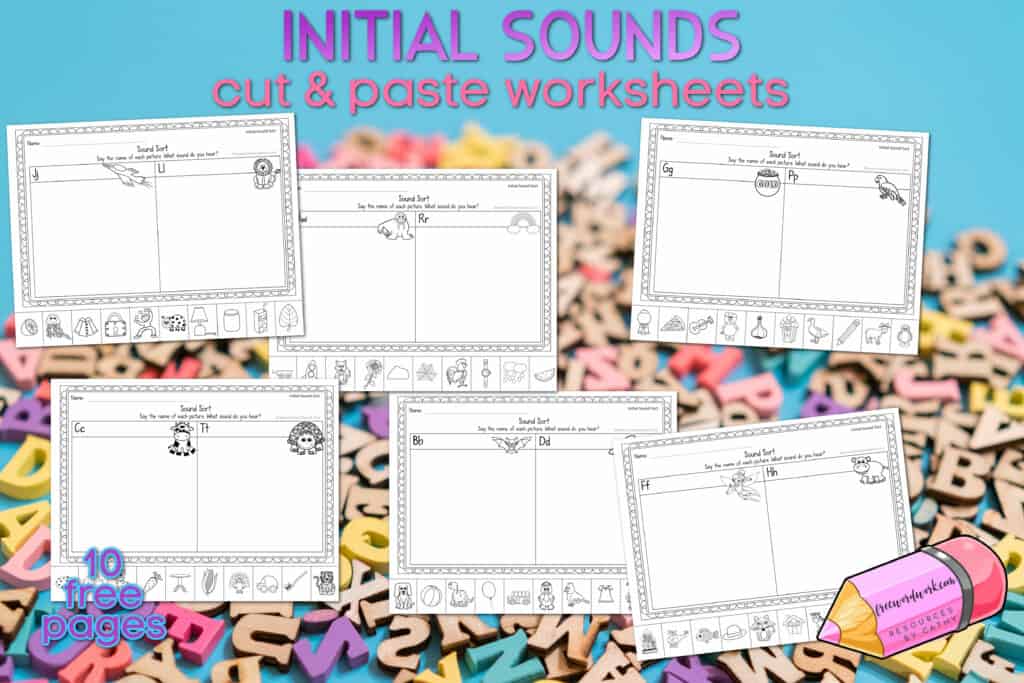 Working on beginning sounds
As you are working on helping children build their phonics skills, one focus will be looking at initial or beginning sounds.
This is a skill that can be practiced throughout the day in the classroom. You can give students a word and have them name another word with the same beginning sound.
Practicing like this helps students isolate and discriminate between sounds they find in words.
Another idea is to give students a list of words that have three words beginning with one letter and another word that begins with a different letter. Ask students to name the word that doesn't fit.
After they have identified the word, talk about why that word didn't fit.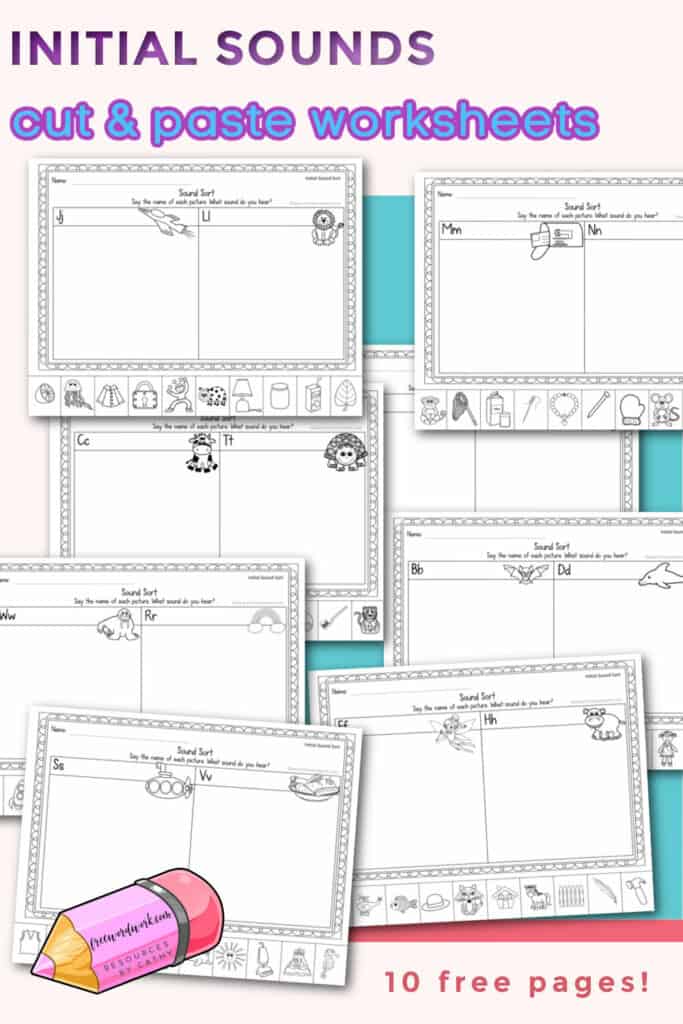 These initial sounds cut & paste worksheets
This download will give you 10 free worksheets for sound practice.
Each page focuses on two different beginning letter sounds.
You will find the uppercase and lowercase letters at the top along with a picture.
Children will cut apart the boxes at the bottom.
Next, they will glue each of the words in the correct spot.
Sometimes it can be helpful to have children simply place the squares where they belong.
Ask students to check with a teacher before gluing. This will give you the opportunity to give a quick moment of instruction if needed.
You can download this word work set here:
Thank you for visiting freewordwork.com! All of the resources provided are free for classroom and home use. Resources may not be sold or modified and sold. Please send me a message if you have any questions.