Download this insect coloring book to add something fun to your bug study in the classroom.
This insect coloring book includes butterfly coloring pages, honey bee coloring pages and more!
Children will enjoy coloring as they study entomology.
This is another free resource for teachers and homeschool families from www.freewordwork.com.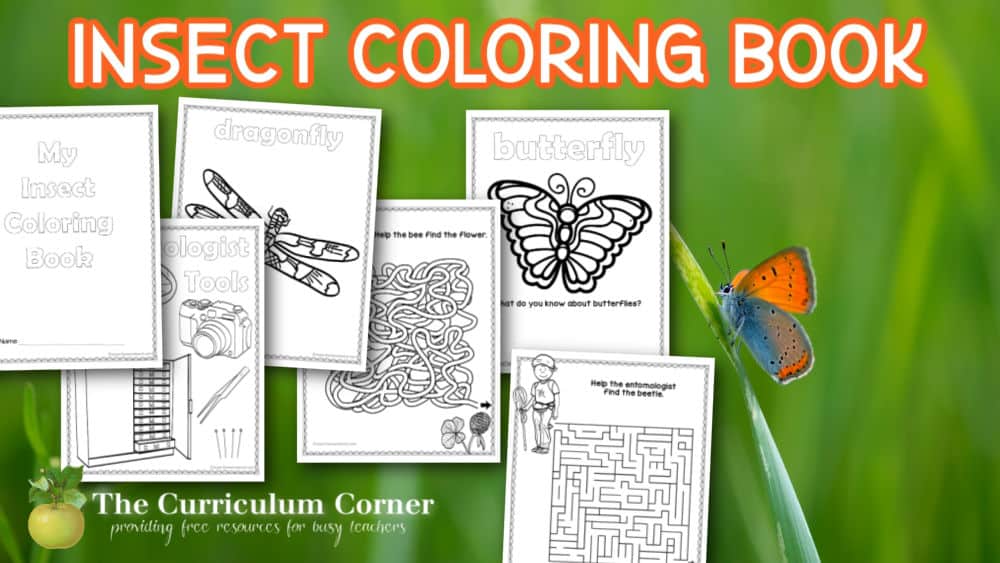 Coloring in the classroom
Coloring can sometimes be labeled as unimportant work in the classroom. People feel like it doesn't involve any learning.
While it might not be an academic skill, it can be used to help children develop fine motor skills. This is something so many students are not getting to practice due to the use of technology at home and skill.
It's so important we give our children an opportunity to build those muscles in their hands.
Another benefit is that it can be a stress reliever for some children.
Obviously, you can't provide students with a coloring page and call it science. You can give your students an opportunity to color as they enter the classroom and get ready for the day. It can be a calming activity and it's a great time to allow your class to talk with each other.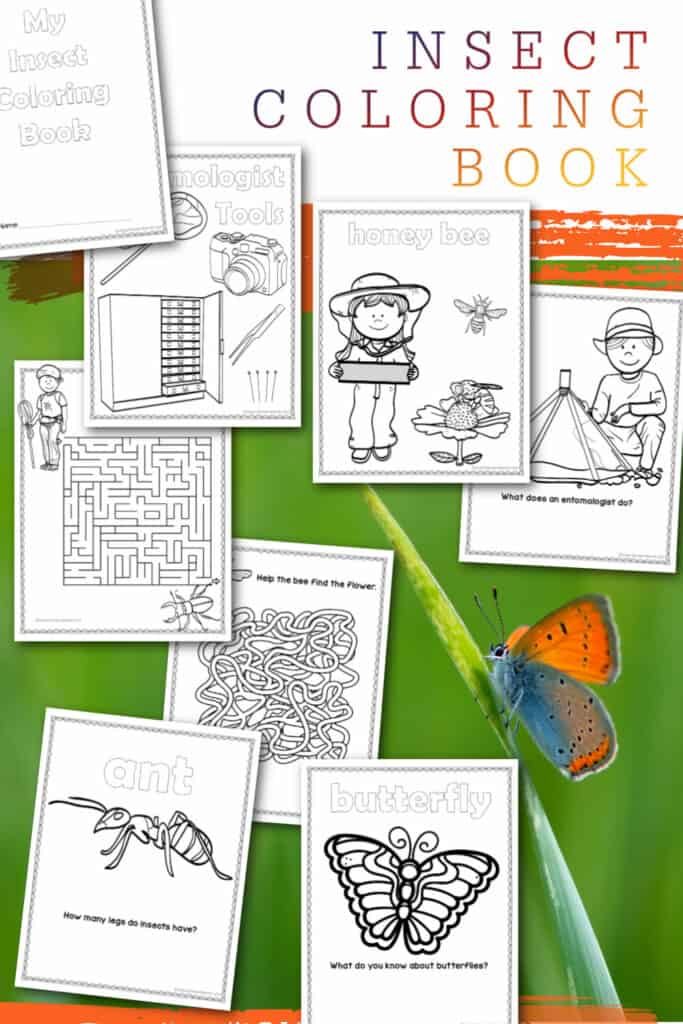 This insect coloring book
This booklet contains 10 pages.
You might choose to allow your students to choose a page from the collection. Some students might enjoy the full coloring book. If this is the case, you can make a copy for them to take home.
To create a coloring book, simply print the pages front to back. Then, staple the pages on the left to form your book.
You will find the following pages:
cover page
entomologist tools
female entomologist
beetle maze
dragonfly
honey bees
ant
butterfly
male entomologist
honey bee maze
You can download this free coloring book here:
Thank you for visiting freewordwork.com! All of the resources provided are free for classroom and home use. Resources may not be sold or modified and sold. Please send me a message if you have any questions.