Download this free cursive writing practice booklet to help your children begin to write in cursive.
You can create your own cursive writing practice booklet with this free PDF download.
These pages are designed to be a fun way to introduce cursive to your students.
This is another free resource for teachers and homeschool families from www.freewordwork.com.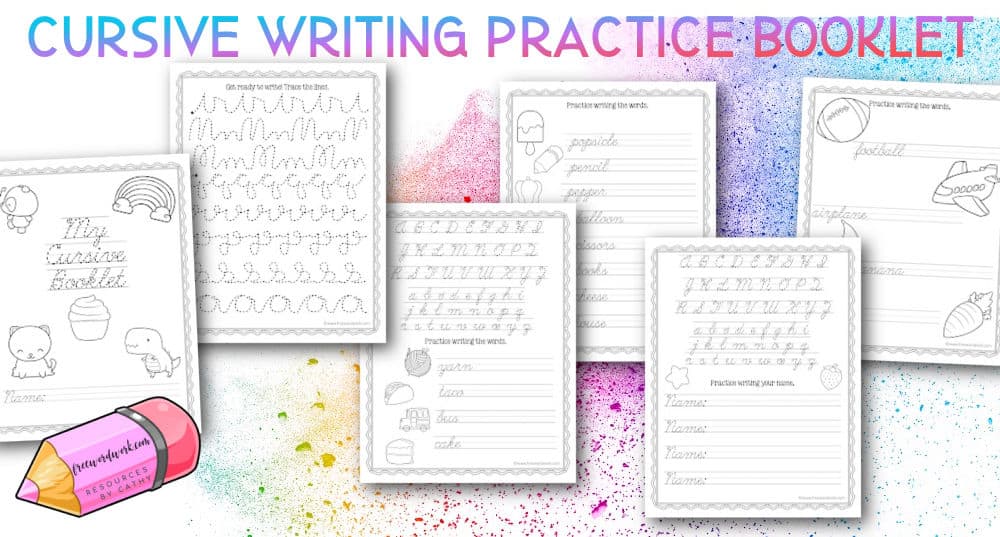 Why teach cursive?
In recent years, many schools have moved away from teaching cursive. And for those who do, it can be forgotten quickly from lack of use.
My two oldest had a teacher in third grade who helped them develop the neatest cursive handwriting. However, once they moved onto fourth grade, they stopped using this skill. They quickly forgot and now can barely read what they could once write.
I was happy they were learning cursive as I had previously worked with an occupational therapist who would always praise the benefits of cursive handwriting.
She would share articles with parents during case conferences and with teachers during staff meetings. She truly believed there were many reasons to have children work to develop their cursive writing skills.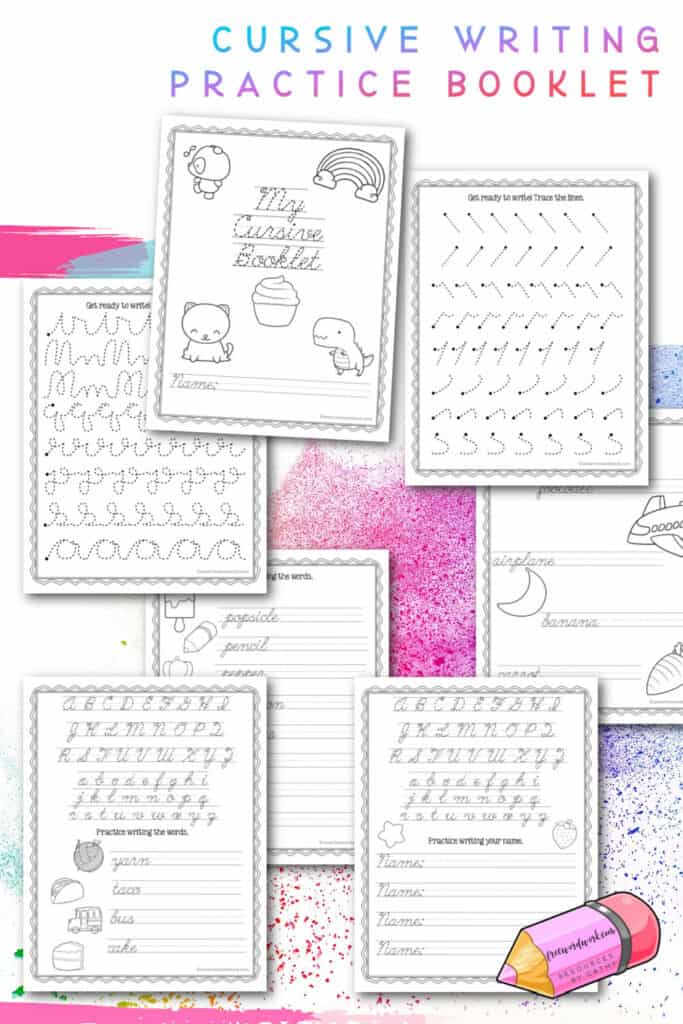 Here are some of the benefits of teaching cursive:
It helps build connections in the brain. This is one point the occupational therapist often emphasized. She would explain that we see it solely as a fine motor skill but it actually does much more to help with brain development than many realize.
This leads us to the fine motor skills. The grip of the pencil and how the pencil moves does help develop fine motor skills as children work. Today this is even more important as students spend less time writing and more time on devices.
Obviously being able to write in cursive also helps children in reading cursive. Although seeing materials in cursive is less likely today, it is still helpful for children to be able to read when they encounter the writing.
About these pages
Now Paige, my 8 year old, is showing interest in learning cursive. She won't be learning it at school but she has requested I find some pages for her to use when learning.
Of course, that resulted in my spending time creating some pages that she will enjoy.
If she enjoys these, I will create some more to share in the future.
You can download this cursive set here:
Thank you for visiting freewordwork.com! All of the resources provided are free for classroom and home use. Resources may not be sold or modified and sold. Please send me a message if you have any questions.