This Earth Day booklet is designed as a fun way for young readers to practice reading and focus on Earth Day.
Download this free Earth Day booklet to use in your classroom on Earth Day.
This little booklet will be a fun addition to your learning.
This is another free resource for teachers and homeschool families from www.freewordwork.com.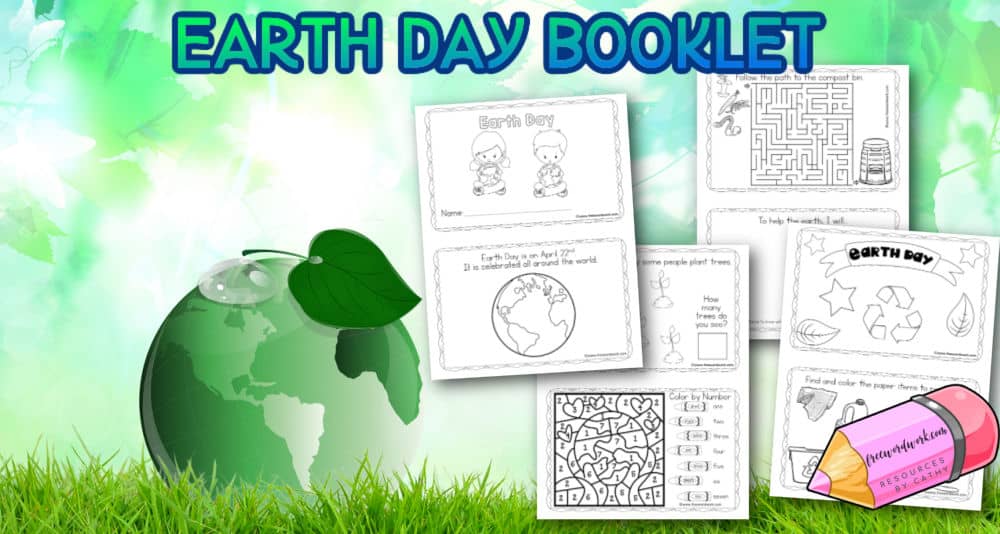 Celebrating
How do you celebrate Earth Day in your classroom?
In my fifth grade classroom, we would often have a paper free day where our goal was to do all of our work without paper. Of course, with computers and tablets, this is now a slightly easier task than it was 15 years ago.
At this age students were old enough to talk about ways this could carry into their everyday lives. The goal was to be less wasteful.
An Earth Day read aloud is always fun to share.
Some classes might follow this up with a project to help make their school – and the earth a better place!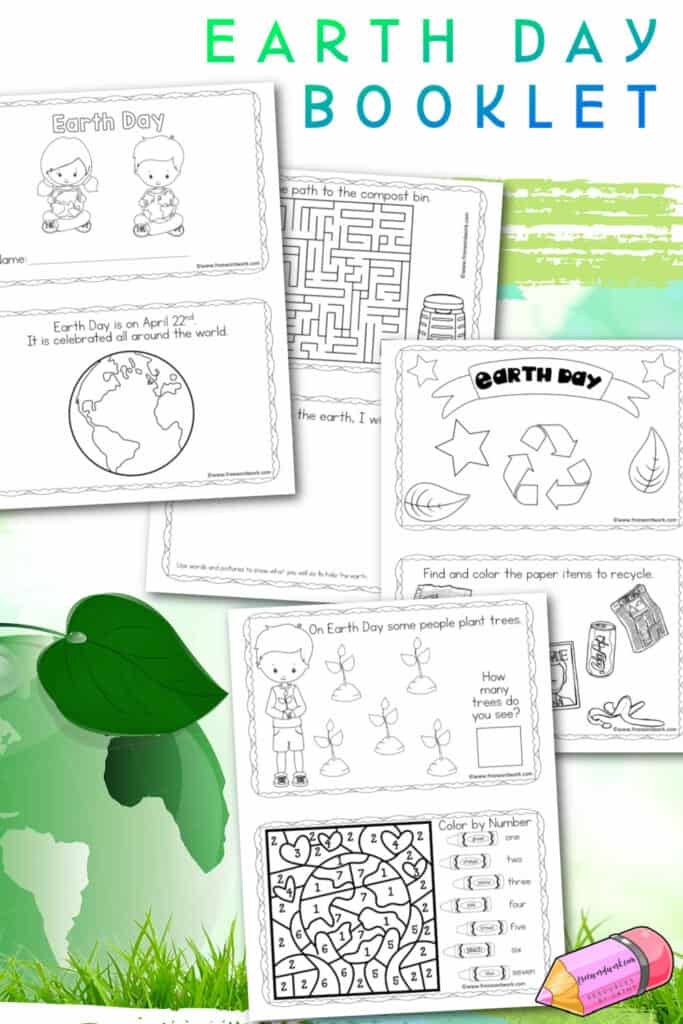 This Earth Day booklet
This booklet is designed to be a fun addition to your celebration. Of course, if you are doing a paper free day, you will want to skip this one!
To create your booklets, print front to back.
You will then cut the pages in half and staple the booklet on the left with two staples.
Provide your students with colored pencils or crayons to complete the booklet.
The activities include:
coloring pages
counting trees
color key picture
finding paper items for recycling
a maze
an earth day pledge
You can download this booklet here:
Thank you for visiting freewordwork.com! All of the resources provided are free for classroom and home use. Resources may not be sold or modified and sold. Please send me a message if you have any questions.