This free cursive letters printable booklet will provide your students with an introduction to writing each letter in cursive.
Download this cursive letters printable booklet for your children to use when practicing cursive.
Students can learn and practice each letter using this download.
This is another free resource for teachers and homeschool families.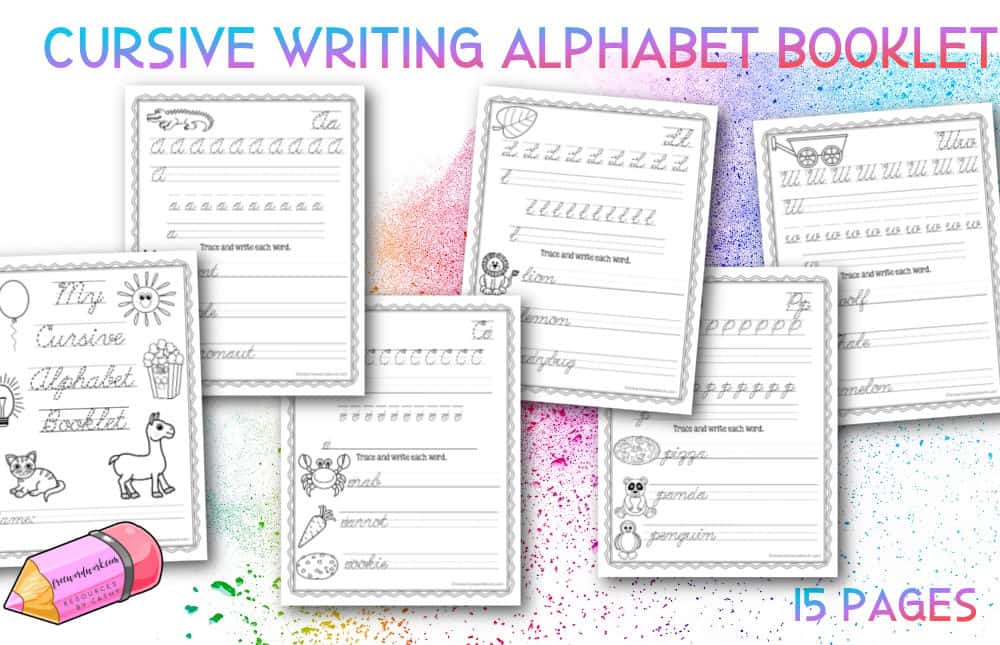 Introducing cursive
Writing in cursive is a skill taught less often in classrooms today. However, once you begin reading professional articles about the skill, you will find that there are benefits for children.
You might introduce this skill by using this Cursive Writing Practice Booklet.
It can be difficult to add one more thing to a day of teaching but maybe there are small amounts of time, like morning entry, when you can give students a little exposure. Other students might be interested in learning and enjoy taking home a booklet for practice during free time.
Working on cursive can be beneficial to your students.
It provides good fine motor practice.
Learning how to write cursive will also help your children learn how to read cursive – something that many don't know how to do today.
Research has shown that working on cursive is good for brain development.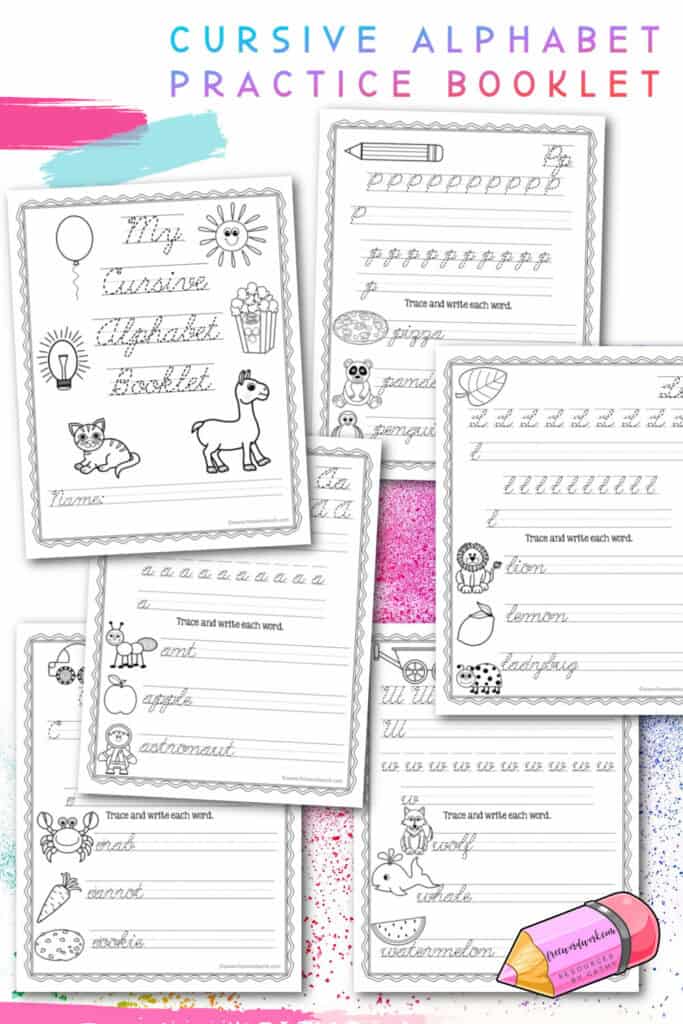 This cursive letters printable booklet
Within this download, you will first find a cover page. You can use this if you will be creating a booklet.
Next, you will find a page for each letter of the alphabet.
Finally, there is a page with an uppercase cursive alphabet and then a page with a lowercase cursive alphabet.
To create your booklets, begin by printing the pages front to back.
Then, stack and staple the pages on the left.
You can download these from alphabet cursive pages here:
Thank you for visiting freewordwork.com! All of the resources provided are free for classroom and home use. Resources may not be sold or modified and sold. Please send me a message if you have any questions.