Use these consonant + le / al / il / el puzzler worksheets to challenge your students with a phonics activity.
Download this activity which is designed to add an extra challenge to word work.
This is another free printable for teachers and homeschool family from www.freewordwork.com.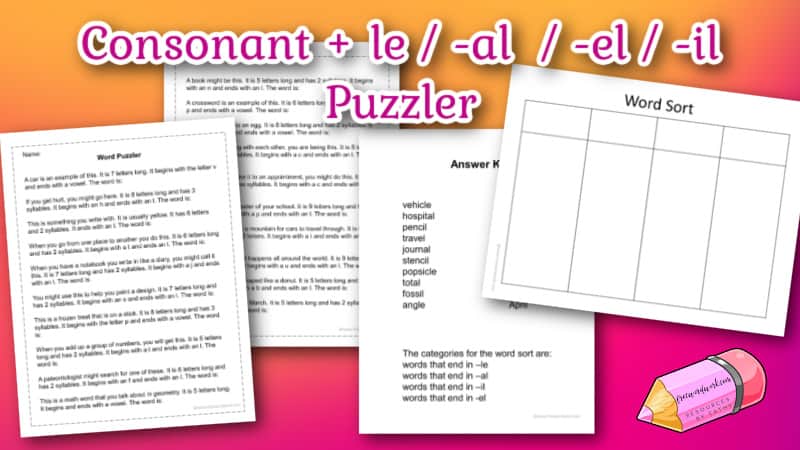 About this printable
You will find 20 word puzzles to challenge your children.
Each puzzle gives students a clue containing the meaning of the word. Students will also be told the number of letters and the number of syllables. Finally, the clue will share the beginning letter, ending letter, or both.
A page for students to sort the words after is included. The words will be sorted into the following categories:
Words ending with -le
Words ending with -al
Words ending with -el
Words ending with -il
The following words are included:
vehicle
popsicle
angle
puzzle
scramble
hospital
journal
total
principal
universal
travel
novel
cancel
tunnel
bagel
pencil
stencil
fossil
civil
April
You can download this activity by clicking on the blue pencil below:

Need an option that includes explanations of each word? This list contains the meaning along with clues to help your students remember.