This set of Black History Month coloring pages can become a great morning welcome task for your students.
Your children will enjoy coloring and learning with these free Black History Month coloring pages.
Be sure to pull these pages out throughout the school year – not just in February!
This is another free resource for teachers and homeschool families from www.freewordwork.com.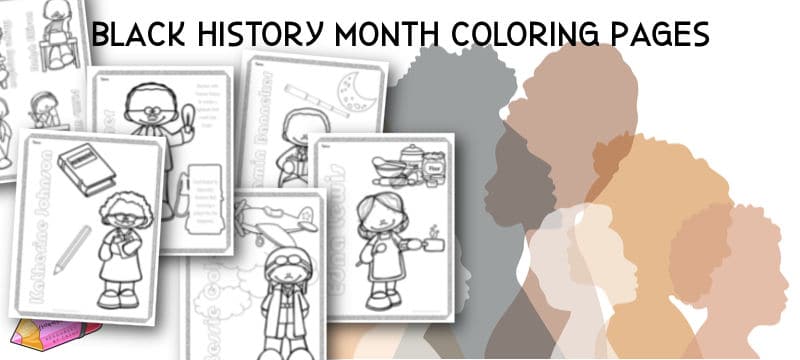 Using these pages
Coloring isn't always just a time filler!
It can be an opportunity to work on fine motor skills. Also, it can act as a stress reliever for some students.
When looking at these pages I have created, coloring can also provide students with an opportunity to learn.
The pages will introduce students to a famous Black American. Plus, you can choose to extend the learning.
Encourage students to research the focus of the page they are coloring. They can fill the background with interesting words and facts that they learn.
If your children are really ambitious, they might continue this work on the back using more words and even their own pictures.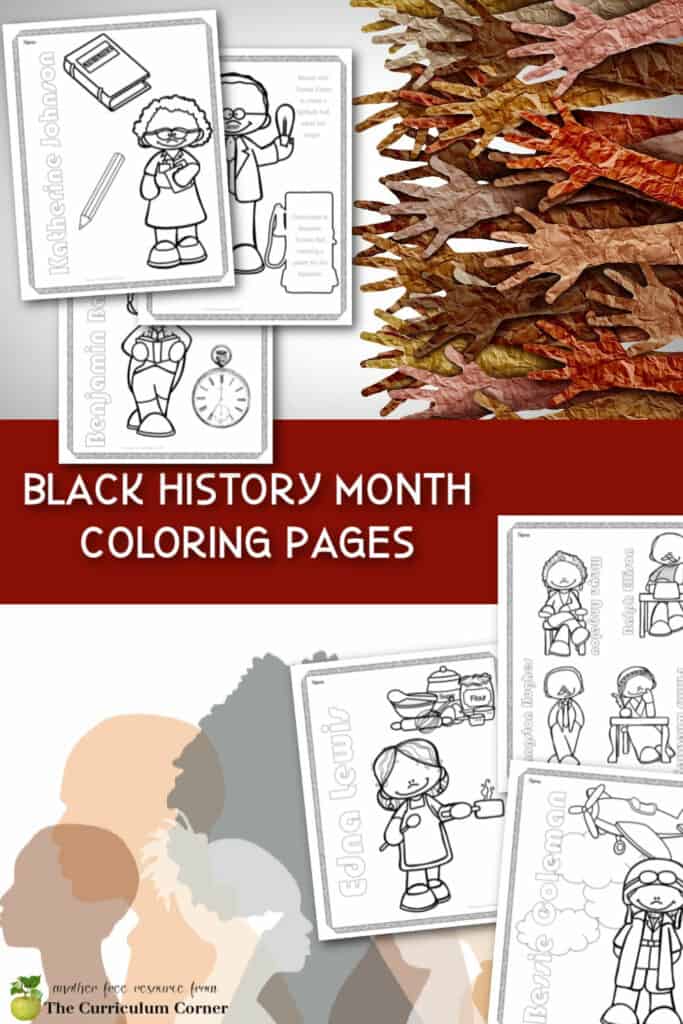 About these Black History Month coloring pages
These pages contain a picture of the focus along with a name. I've also added in other elements to go with the person.
You will find the following people in the download:
Bessie Coleman
Famous Authors: Maya Angelou, Ralph Ellison, Langston Hughes, Phillis Wheatley
Edna Lewis
Benjamin Banneker
Katherine Johnson
Lewis Latimer
I've tried to use a mixture of people your children might be familiar with along with a few who might be new.
These might become a starting point for exploring the life of someone new!
You can download this free set here:
Thank you for visiting freewordwork.com! All of the resources provided are free for classroom and home use. Resources may not be sold or modified and sold. Please send me a message if you have any questions.