Download this free back to school booklet for your students as they return to the classroom this fall.
This back to school booklet will give your children comprehension skill practice as they read simple sentences.
You students will enjoy reading this new booklet as they return to school.
This is another free resource for teachers and homeschool families from Free Word Work.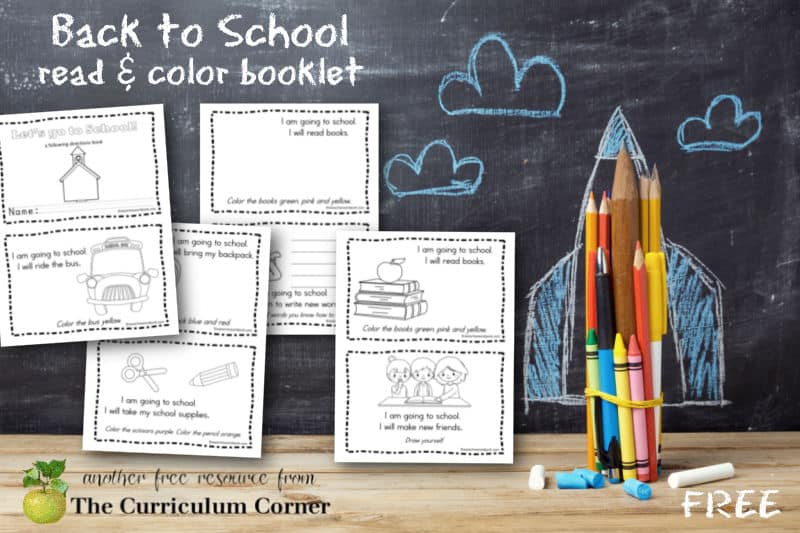 Getting ready for a return to school?
Back to school time is always exciting – and very busy! Of course, it can also get expensive for teachers as they look to purchase new supplies. I hope this free booklet helps you save a little money.
If you are on the search for books you can send home with your students or books that can be added to book baskets, try this booklet!
Booklets such as this one can be great for a couple of reasons.
First of all, they are free!
Second, students can color, write or underline in this printable booklets. This can help you create different activities – such as a search for current sight words. Some students enjoy coloring which can be another benefit.
Finally, these are perfect for sending home with students without any concern they will be lost.
I hope these are a meaningful addition to your collection!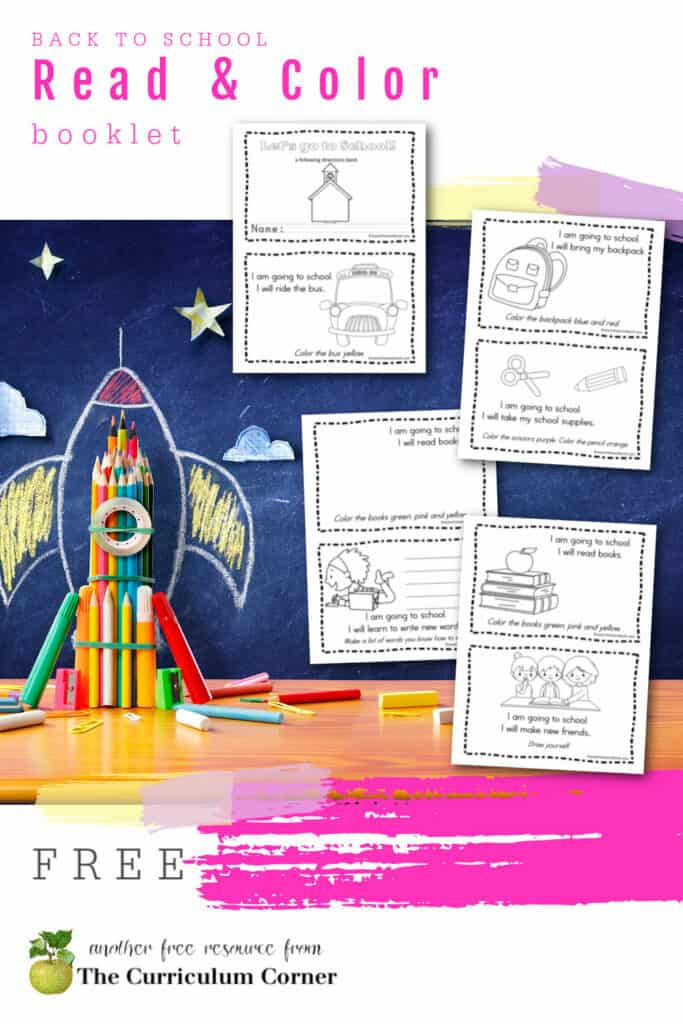 Creating your Back to School Booklets
Putting together your own books for students is easy.
Begin by printing the pages. This book will work when printed single-sided or back-to-back.
After printing, cut the pages in half.
Finally, stack the pages and staple on the ends.
Supply your children with a pencil and colored pencils or crayons so that they can complete the booklets.
You can download this booklet here:
Be sure to search the site for additional read and color booklets in other themes your children will enjoy.
Thank you for visiting freewordwork.com! All of the resources provided are free for classroom and home use. Resources may not be sold or modified and sold. Please send me a message if you have any questions.