This magic e game is a fun way for your students to practice phonics skills in an engaging way.
Download this free magic e game to provide your students with a fun way to practice phonics skills.
Add this game to your collection of literacy centers for your classroom.
This is another free resource for teachers and homeschool families from www.freewordwork.com.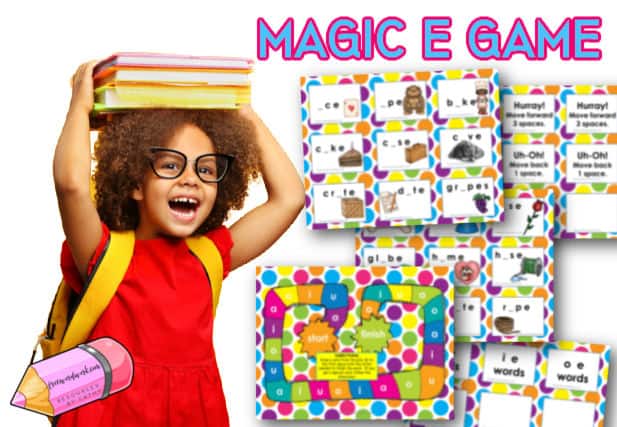 What is the Magic E?
The magic is technically a split digraph. This means that the vowel digraph has been split by a consonant.
In these words, the e sits at the end of the word. It makes the vowel before the e say its name.
Examples of words with a split digraph or magic e are home, made, joke and cute.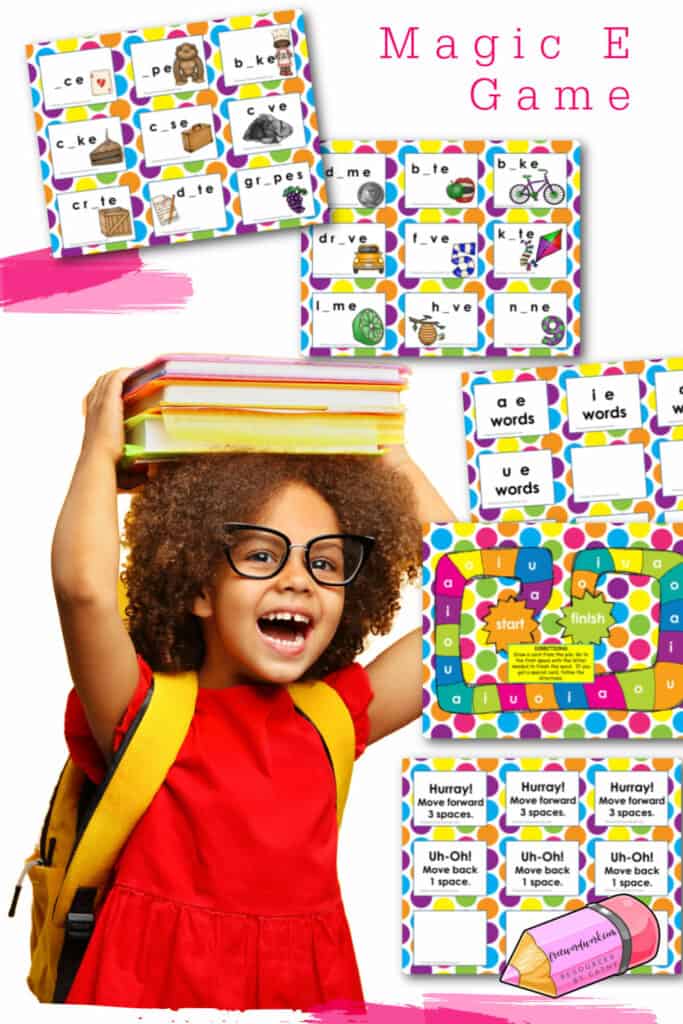 This Magic E Game
You will find two versions of this game in the download. The first five pages contain the full color version. This one will definitely require more ink!
The next five pages still have color but will print on a white background. This is perfect for those of you needing to conserve color ink.
I suggest printing on white cardstock and then laminating for durability.
When playing this game, children will determine the missing vowel sound in each word.
Here are the directions:
Put the cards in a stack and shuffle. Place the cards in a pile, facedown.
Supply each player with a marker. Buttons are one option that works well.
Students will take turns drawing a card and moving to the correct letter.
The first student to the finish spot is the winner.
You will find an extra page of cards. This is so you can use the cards for a phonics sort. Children will simply sort the cards into the correct category.
You can download this free phonics game here:
Thank you for visiting freewordwork.com! All of the resources provided are free for classroom and home use. Resources may not be sold or modified and sold. Please send me a message if you have any questions.