Use this collection of language word lists as a resource to help you when planning and teaching.
Click on the image below to be taken to the full collection of word lists for reading and writing.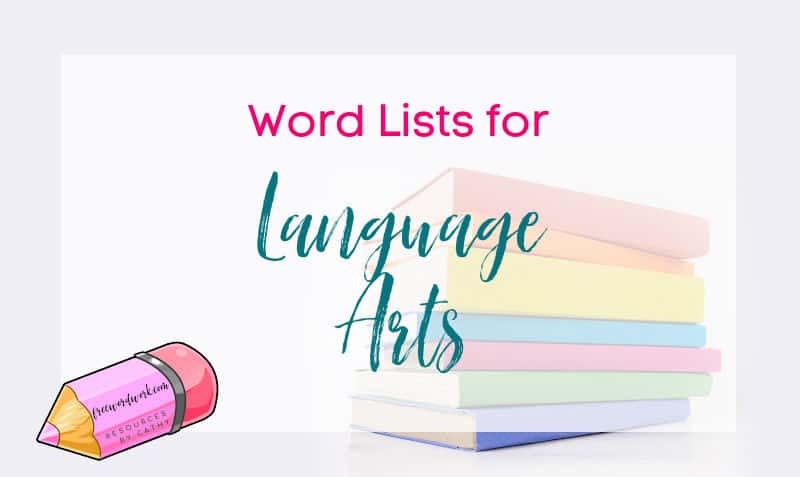 This is a free collection of word lists created by www.freewordwork.com.
These language arts word lists include a range of subjects.
This collection is just beginning and will continue to grow.
Each will contain a chart with a list of words to fit the focus. Also, you will be able to download a PDF of each word list.
Please continue to check back for new word lists as this site grows!