Add these CVC Phonics Readers focusing on short e words to your phonics booklets in your classroom or homeschool.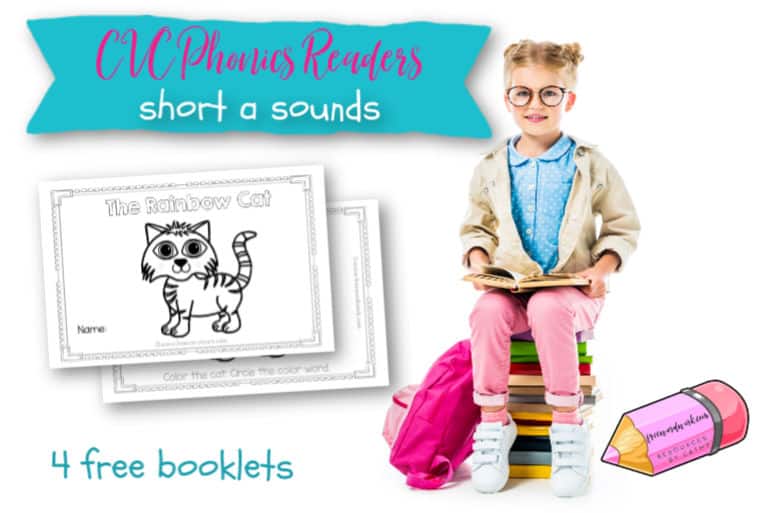 This is another free resource for teachers and homeschool families from www.freewordwork.com.
This new, free collection of four CVC phonics readers will help your children read simple texts with an emphasis on short e words. These engaging booklets are designed for new readers.
You will find words such as gem, jet, hen, ten and red within these beginning reader booklets.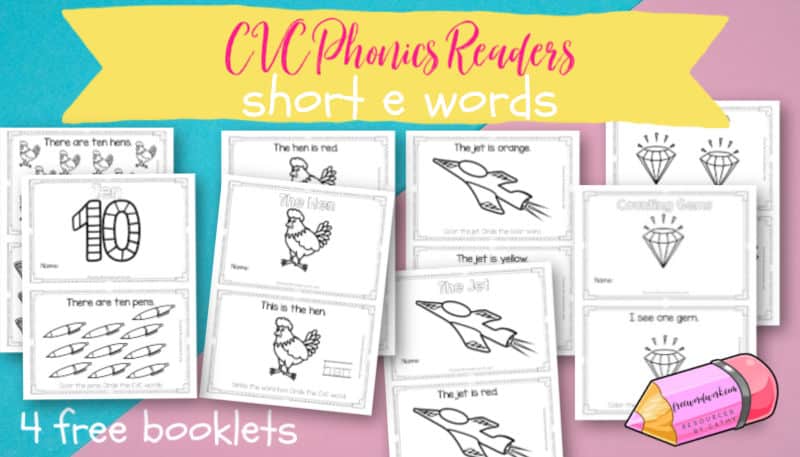 What are CVC Words?
If you are new to phonics instruction, start here! If you already know the basics, scroll to the bottom to download your free booklets.
CVC stands for consonant vowel consonant. These are three letter words. They will have a short vowel sound in the middle.
You will often hear the terms short a, short e, short i, short o and short u when teachers are talking about word work.
This specific set of books focuses on short e words. This means that many of the words in these readers will have a consonant, the vowel e and then a final consonant.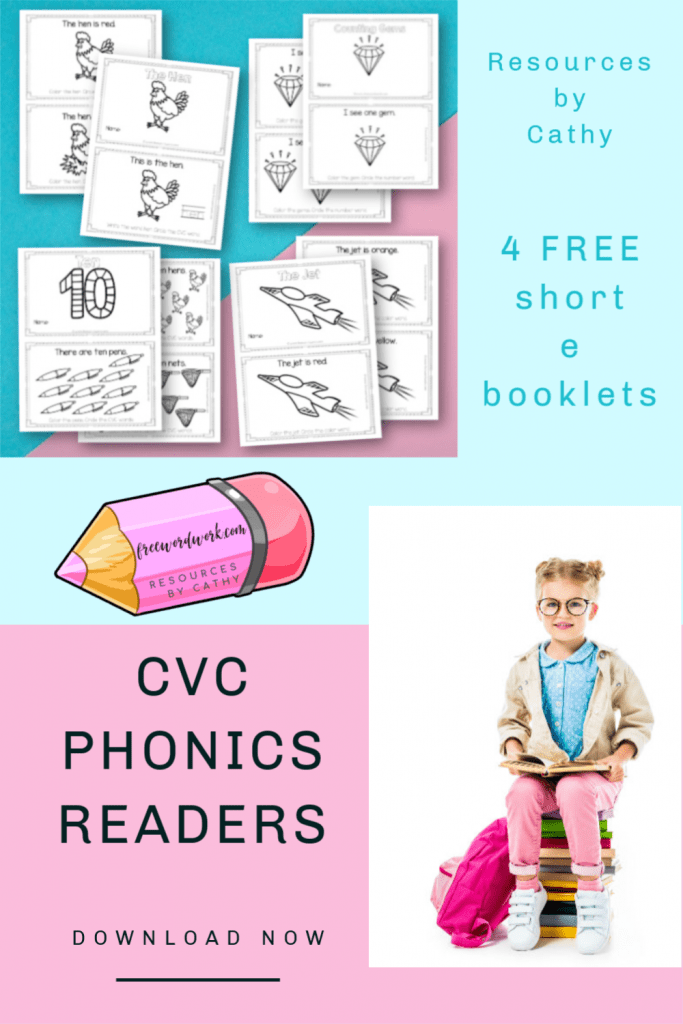 About these CVC Phonics Readers
These mini booklets contain beginning sight words along with short e words. The result is simple, repetitive texts that are good for beginning readers.
Along with the simple sentences at the top, children will find illustrations to color.
At the bottom of each page, there are directions to encourage children to process and interact with the text.
For example, in the Counting Gems booklet, children will color and count the gems. Students will then circle the CVC word in the text.
These extra steps will help children work on following directions and comprehending what is being read.
This CVC Phonics Reader set contains four titles.
Print, Cut & Staple to Create Your Booklets!
You can download your free printable booklets here:
Remember to cut your booklets in half after printing. You can then staple and your booklets will be ready to read!
You will find the first set of short a booklets here: Short A Phonics Readers.
Looking for additional CVC work for your children? You might be interested in the following free resources:
Thank you for visiting freewordwork.com! All of the resources provided are free for classroom and home use. Resources may not be sold or modified and sold. Please send me a message if you have any questions.
Thank you to Kinka Art and Marcelle's KG Zone for the CVC clip art!