These Thanksgiving coloring pages can be used to create your own Thanksgiving activity book for seasonal fun.
You can download these Thanksgiving coloring pages to make your own activity book for November.
This download contains ten pages where students can engage in a little fall fun – including a variety of turkey coloring pages.
This is another free resource for teachers and homeschool families from www.freewordwork.com.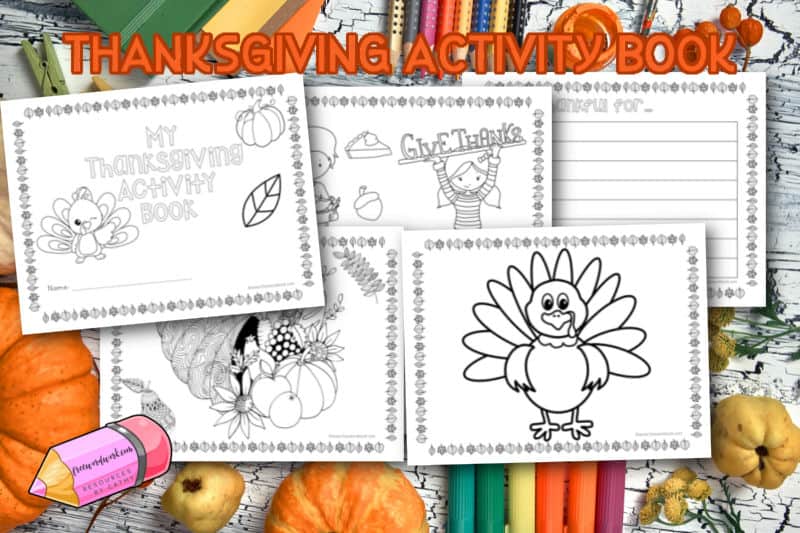 Thanksgiving Ideas
These booklets will help you create a little something fun for your family get-together.
While the adults are busy cooking and chatting, the kids can have fun coloring and decorating.
There is also an opportunity for children to share what they are grateful for – maybe the adults will even want to get involved with this part!
I suggest putting out crayons, colored pencils and other art supplies. Children might enjoy fine tipped markers for some of the finer lines.
Or, maybe you could provide glitter and glue if you are up for the mess! These supplies would be a fun addition to the turkey coloring pages.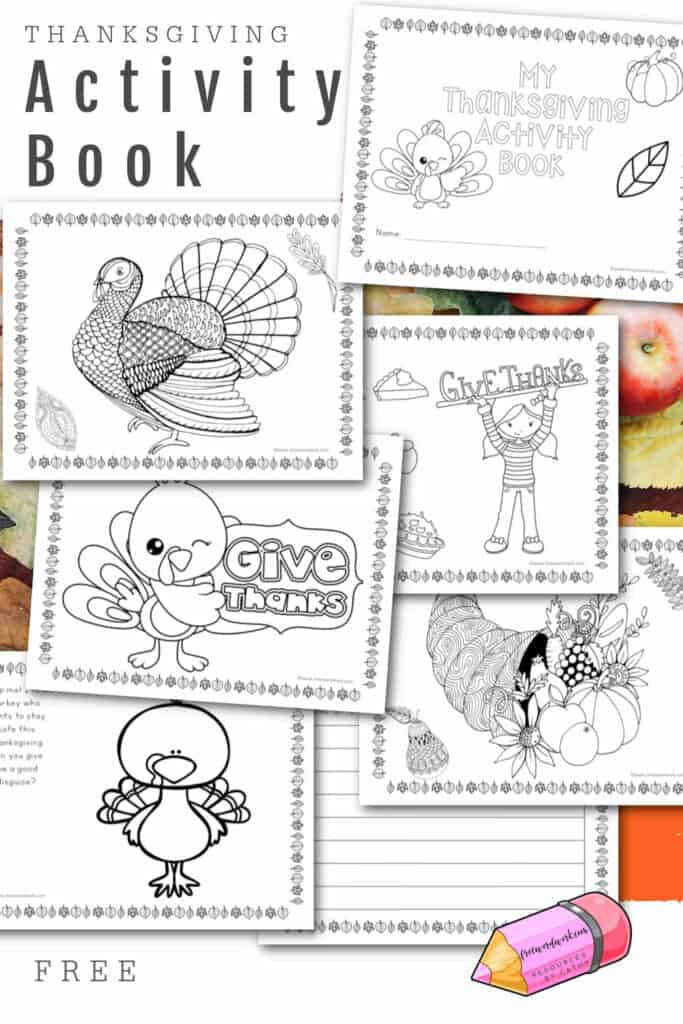 Creating your booklets
You can choose to create coloring books with these Thanksgiving coloring pages or simply print individual pages.
If you are creating booklets, you might print front to back to help conserve paper.
If you will be using markers, glitter and glue for your turkey pages, you could print on cardstock to make the pages a little more durable.
You can download your free activity pages here:
Thank you for visiting freewordwork.com! All of the resources provided are free for classroom and home use. Resources may not be sold or modified and sold. Please send me a message if you have any questions.