Download these free phonics worksheets to help your children practice a range of phonics skills with spring-themed pages.
Your children can work on different skills with these free pages.
This is another free resource for teachers and families from www.freewordwork.com.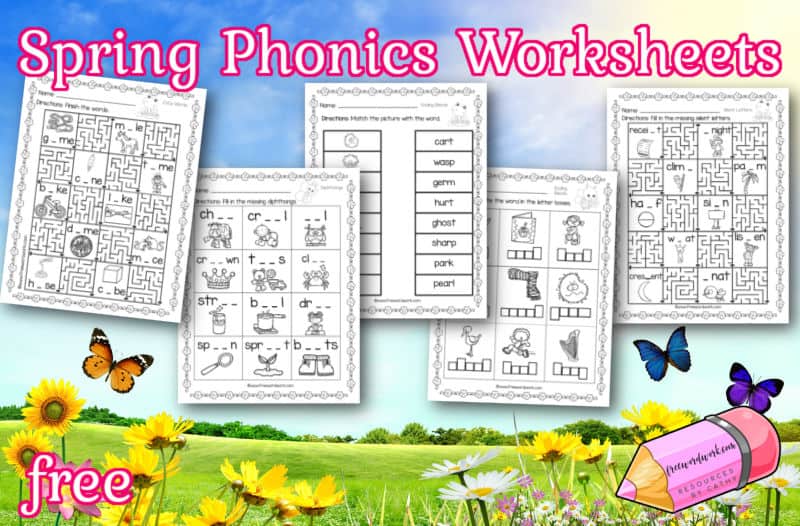 About these seasonal pages
I have created this free collection of spring phonics pages to help your students work on phonics skills.
These seasonal pages are decorated with flowers, frogs, butterflies and bees.
This file is being provided as a PDF.
Some children might enjoy coloring the spring decorations while working on their phonics skills.
Phonics Practice
This download contains 35 different worksheet pages.
They are perfect for children who enjoying completing worksheets.
It's always best to introduce skills using hands on activities and real texts that children enjoy. After this introduction, you might have students practice the taught skills using worksheets such as the ones I am sharing here.
Make a traditional worksheet more fun by providing students with colored pencils and glittery gel pens when working.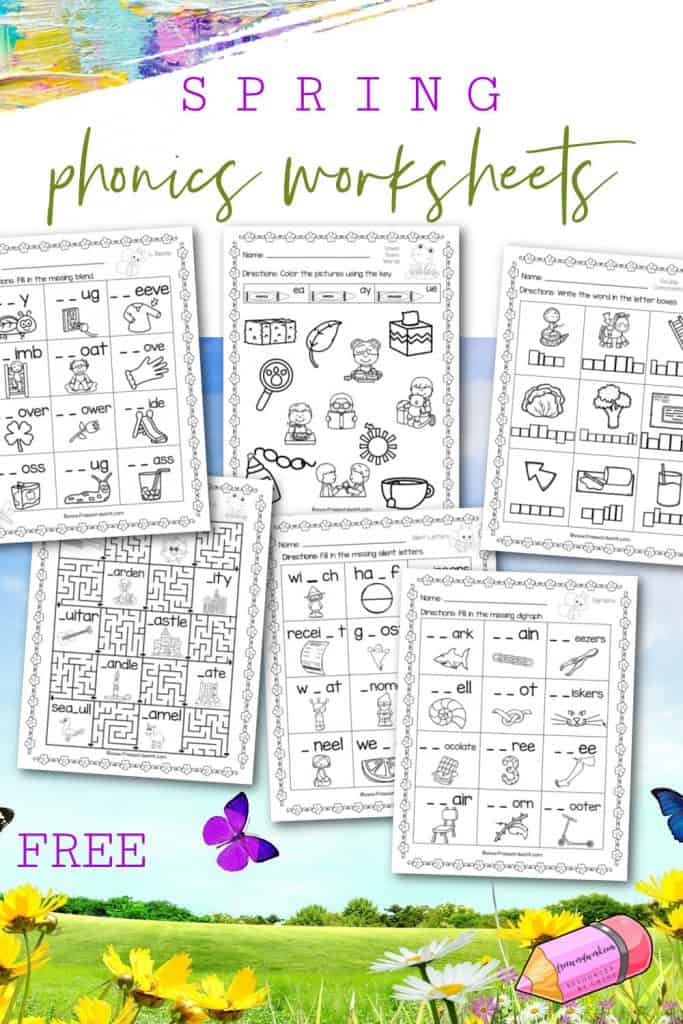 Spring Phonics Worksheets
I have made these new worksheets so that they will provide practice with a variety of phonics skills.
I hope you are able to find pages within this download that will fit your current classroom focus.
Here are some of the skills covered in this download:
Beginning blend Words
Short vowel (CVC words)
Magic e words (CVCe words)
Digraph words
Diphthong words
Double consonant words
-re words
Ending blend words
Ending digraph words
Hard and soft C & G words
Silent letter words
Trigraphs
You can download this free set of worksheets here:
Looking for other free resources for spring? Try these freebies I have also created:
Thank you to the following designers for the clip art used in these pages:
Thank you for visiting freewordwork.com! All of the resources provided are free for classroom and home use. Resources may not be sold or modified and sold. Please send me a message if you have any questions.