Add these Fry Word cards to your collection of sight word resources in your classroom.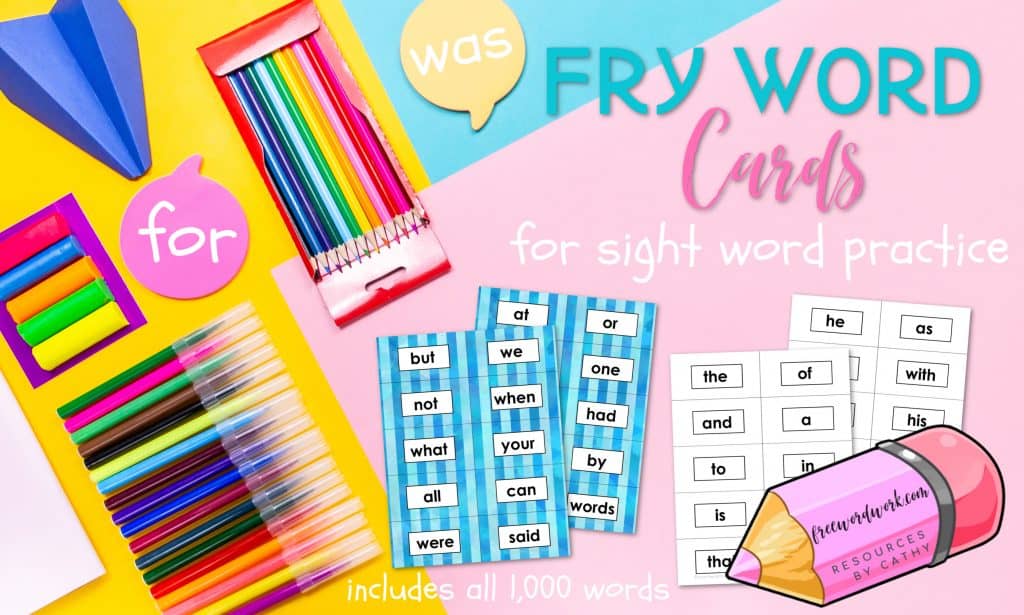 These are another free resource for sight word instruction from www.freewordwork.com.
If you have decided to focus on Fry Words in your classroom, these Fry Word cards will give you a good tool as you get started.
What if I am new to sight word instruction?
If you are new to sight word instruction in your classroom, begin by reading about What Sight Words Are & Why Sight Word Instruction is Important. You will also be able to learn about the difference between Fry Words and Dolch Words.
I have created Fry Word Lists and Checkboxes that will be helpful. If you are looking for a way to assess and track growth, you might like to use Fry Word Checklists.
Using Fry Word Cards in the Classroom
The Fry Word cards provided below are available with a white background as well as a blue watercolor style. You can pick the set that works best for your classroom.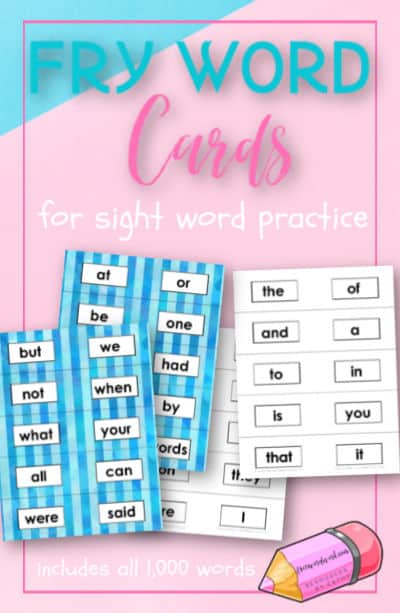 Not sure what you will do with these Fry cards? Here are a few ideas:
Create a word wall. You can add new words to the word wall as new words are introduced in your classroom.
Give students a ring of words. Print the words on card stock and cut apart. Using a binder ring, create a stack for students to use. These can be added to their bag of books so that they are practicing words that are just right for them.
Copy two of a page and let students play a matching game.
Teach students how to play go fish with a set of double cards.
Use as word cards at a word work center. Students can choose cards for rainbow writing, tracing or other activities.
You can download these free Fry Word cards here:
(click on the list number to download each file)
White Background
List #1 List #2 List #3 List #4 List #5
List #6 List #7 List #8 List #9 List #10
Blue Watercolor Background
List #1 List #2 List #3 List #4 List #5
List #6 List #7 List #8 List #9 List #10
---
Thank you for visiting freewordwork.com! All of the resources provided are free for classroom and home use. Resources may not be sold or modified and sold. Please send me a message if you have any questions.