These free digraph booklets will help your children practice reading words with beginning, middle and ending digraph sounds.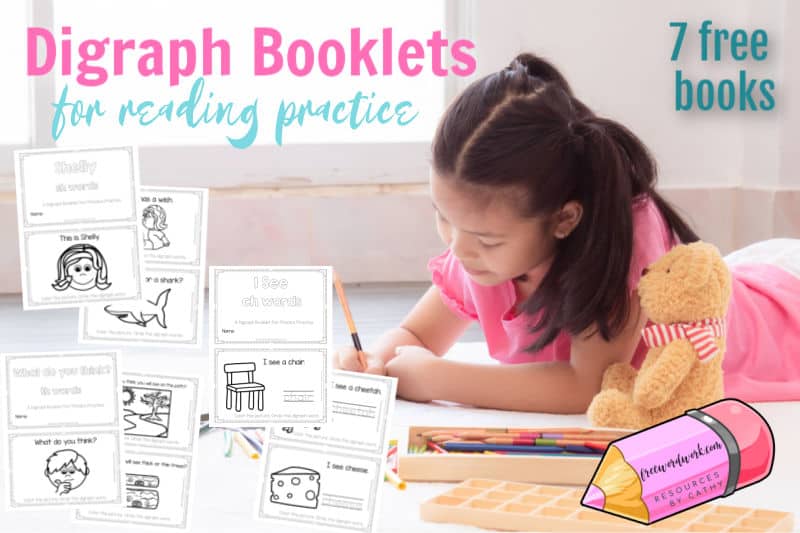 This is another free resource for teachers and families from www.freewordwork.com.
Download this free set of digraph booklets to help your beginning readers.
I have been receiving many requests for new booklets to help little readers build their libraries at home. If you are looking for a focus I haven't yet made, please send me a message. I would love to add your request to my set of free printable phonics books!
While it is great for children to have actual, colorful books to read, these little booklets can be a great addition to a growing library.
Booklets such as these are great because not only can children work on reading skills, they can also interact with the text. Plus, they have an opportunity to work on fine motor skills while reading.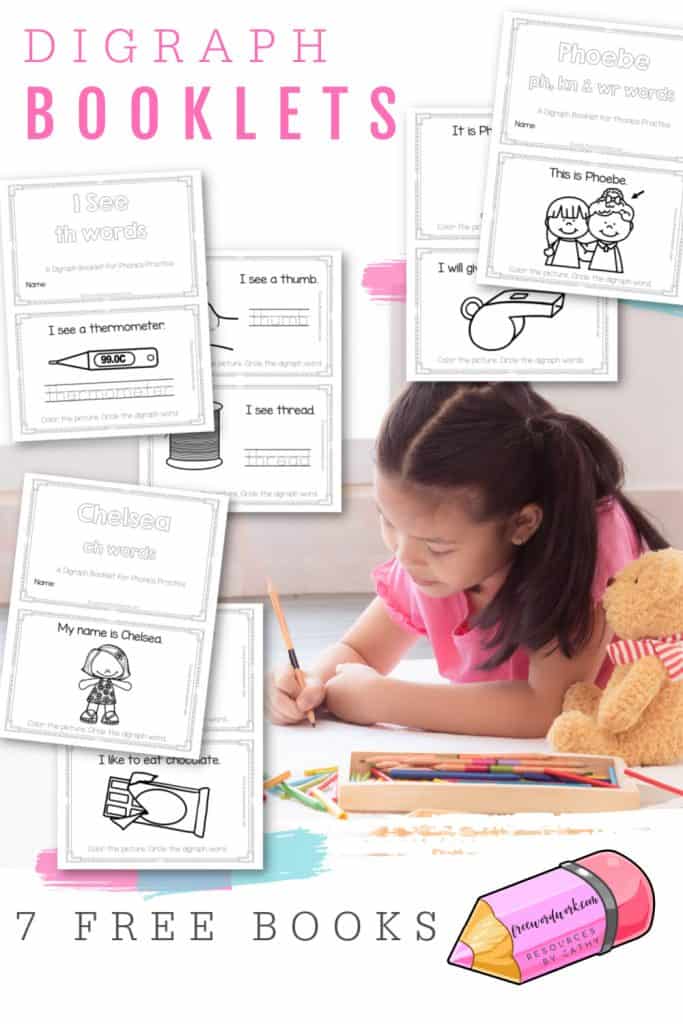 What are Digraphs?
New to phonics instruction and wondering what digraphs are? Start here!
Digraphs are a pair of two letters that work together to form a new sound.
Some examples are ch, sh, wh, ph, th, kn and wr.
Beginning digraphs are digraphs that come first in the word.
These words might be cheese, shirt, whale or phone.
Ending digraphs are digraphs that come last in a word.
Some examples of these words are math, wash and graph.
Other times a digraph can be found in the middle of a word.
Elephant and dolphin are two examples of this occuring.
These Digraph Booklets
I have created a total of 7 digraph booklets for your children to use.
These digraph booklets contain the following digraphs:
ch, sh, wh, ph, th, kn and wr
You can download these free printable digraph booklet PDFs here:
Looking for other digraph resources? Try these: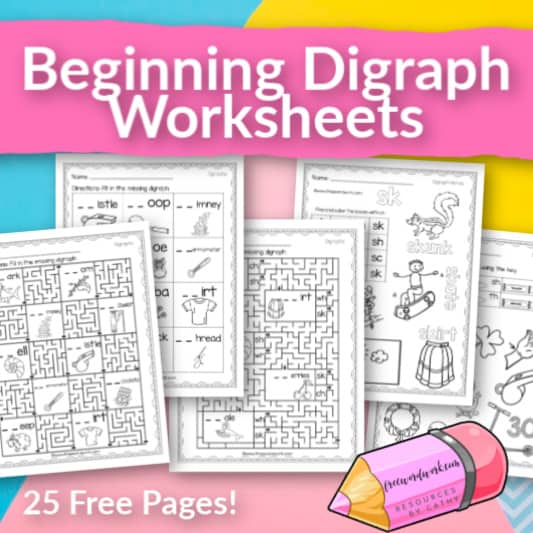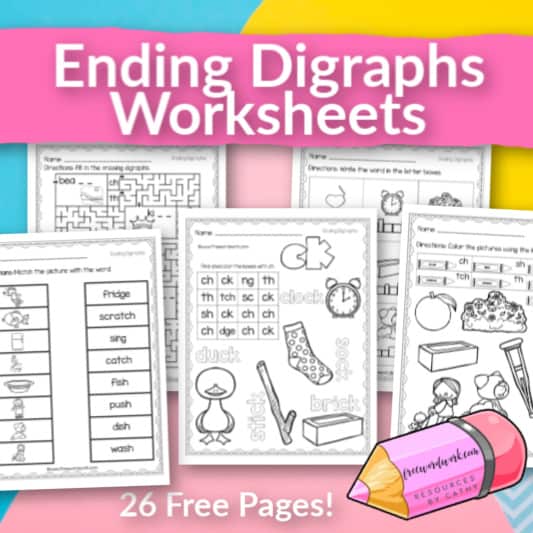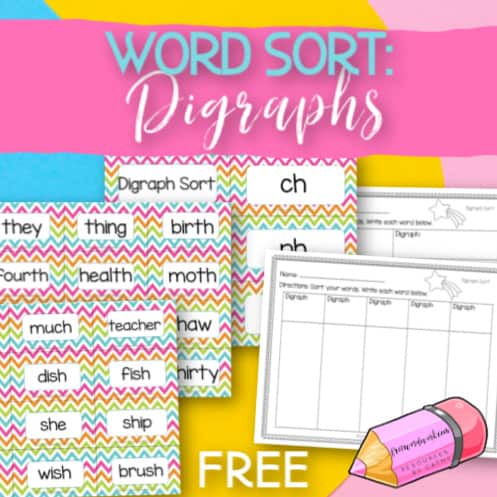 Thank you to Kinka Art & Marcelle's KG Zone for the phonics clip art
Thank you for visiting freewordwork.com! All of the resources provided are free for classroom and home use. Resources may not be sold or modified and sold. Please send me a message if you have any questions.