Save yourself time and energy by using freewordwork.com's celebrations & holidays word lists.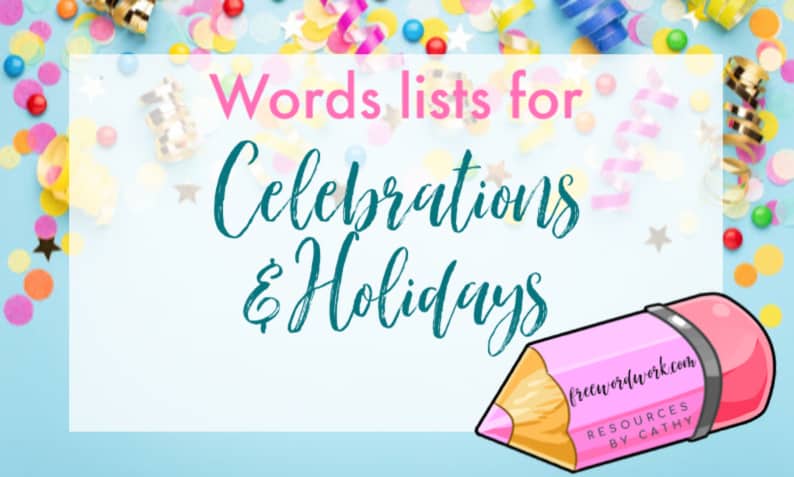 Freewordwork.com is a great place to stop for you word work resources!
These celebrations and holidays word lists will help you create resources for a variety of celebrations and holidays throughout the school year.
Simply click on the icons below to download each word list as a PDF.
How can I use these word lists in my classroom?
Word lists can be helpful for teachers when they are creating resources for their students. They can also be useful for students!
Add these lists to writing folders for student help when a celebration is approaching.
You might also challenge your writers. Encourage students to add to these already created lists. As a morning bell ringer, students could add a post-it note with a word they would like to see on the list.
This collection will grow throughout the year. As each holiday or special celebration approaches, a new list will be added.
An Earth Day word list, Memorial Day word list and Juneteenth word list have been created and shared first.
Please be sure to comment below if there is a specific celebration you would like added.
---
You can download each holiday or special celebration word list below.
Thank you for visiting freewordwork.com! All of the resources provided are free for classroom and home use. Resources may not be sold or modified and sold. Please send me a message if you have any questions.