These simple beginning consonant blend booklets have been created to give your children practice with words containing blends.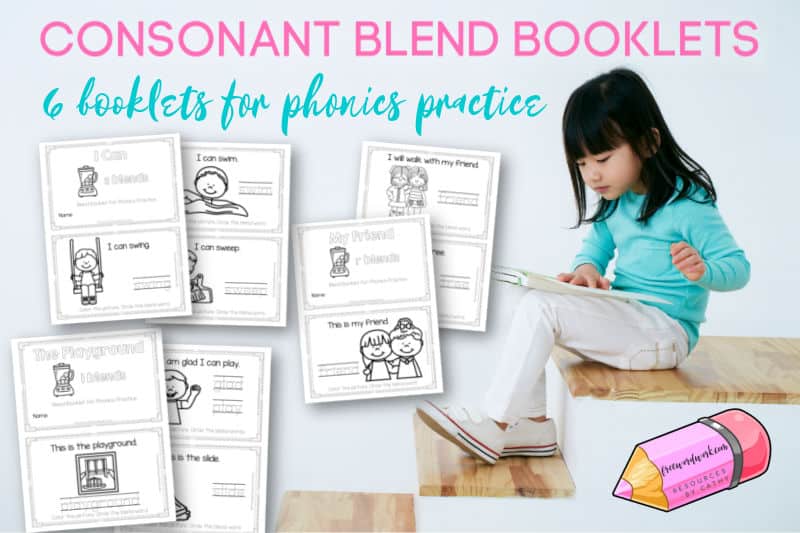 This is another free printable for teachers and families from www.freewordwork.com.
Download this complete set of beginning consonant blend booklets to help you create a new phonics resource for reading practice.
This collection of booklets contains six different books. The booklets focus on l blends, r blends and s blends.
These books will help your children who are working on developing their phonics skills.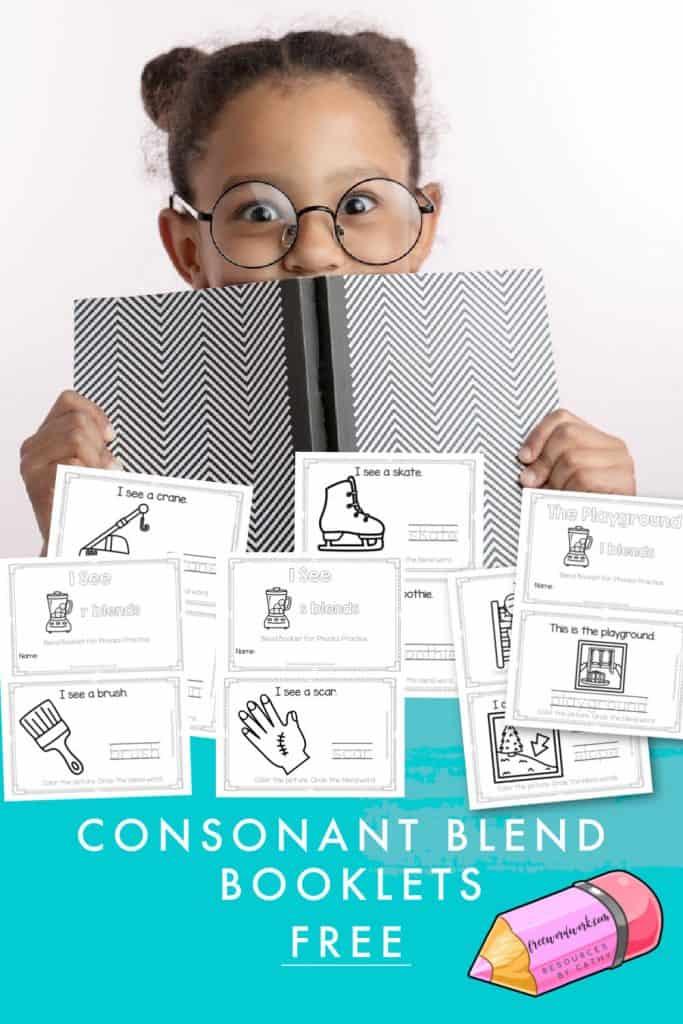 What are consonant blends?
If you are new to phonics instruction, you will first want to understand consonant blends.
Consonant blends are a pair of letters that a reader can clearly hear when read. For example, in the word grass, children can hear both the g and the r sound.
In the word swing, the s and the w can be heard.
Unlike digraphs, consonant blends are combinations that children can sound out.
Beginning consonant blends are found at the beginning of the word. They will be the first two letters. Examples of words with beginning consonant blends are swim, blue and train.
Assembling your consonant blend booklets
Begin by printing your booklets.
Cut each page in half.
Stack the pages and staple.
Practicing using these booklets
These booklets are designed to have simple, repetitive text. The goal is that with a little practice, children will be able to read these texts independently.
Each page contains a simple sentence along with a picture to color. Children will also be instructed to find and circle the blend word in the sentence. They can also trace the focus word on each page.
Once children have practice these booklets, they can add them to their bag of books for independent reading practice.
You can download these free consonant blend booklets here:
Looking for other resources for practicing consonant blends? Try these free worksheets I have created:
Thank you for visiting freewordwork.com! All of the resources provided are free for classroom and home use. Resources may not be sold or modified and sold. Please send me a message if you have any questions.